Welcome To
Ascension Care Management
Simplifying and supporting your healthcare
Care management is a collaborative process designed to assess, evaluate and monitor services to meet your health needs. Ascension's Care Management teams work in partnership with your doctors and multidisciplinary team members to better manage your medical, behavioral, and social conditions. Our care managers can also provide you with the education, resources and encouragement you need to support your healthcare journey.
Our team of registered nurses, social workers, wellness coaches, and community health workers are here to help you reach your health goals.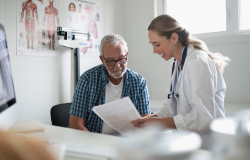 Disease or complex care disease management
Registered nurses can help you better self-manage your newly diagnosed or existing chronic condition(s) including but not limited to: diabetes, heart failure, asthma and chronic obstructive pulmonary disease (COPD) through coordinated, education and support.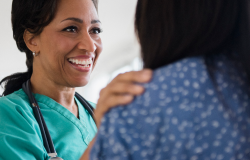 Behavioral health
Receive care from licensed social workers and get connected to resources to help you manage your behavioral health conditions such as anxiety or depression.
Transitional care management
Get support when transitioning from an inpatient setting to home or to a post-acute facility such as a skilled nursing facility or rehabilitation center.
High-risk maternity program
Patients who are currently pregnant and diagnosed with high-risk conditions or other risk factors can enroll in the care management maternity program to receive focused support throughout their pregnancy.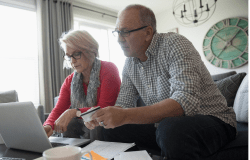 Resource referrals
Get connected with local resources to help alleviate barriers such as transportation to and from your doctor's appointments, medication costs and more.